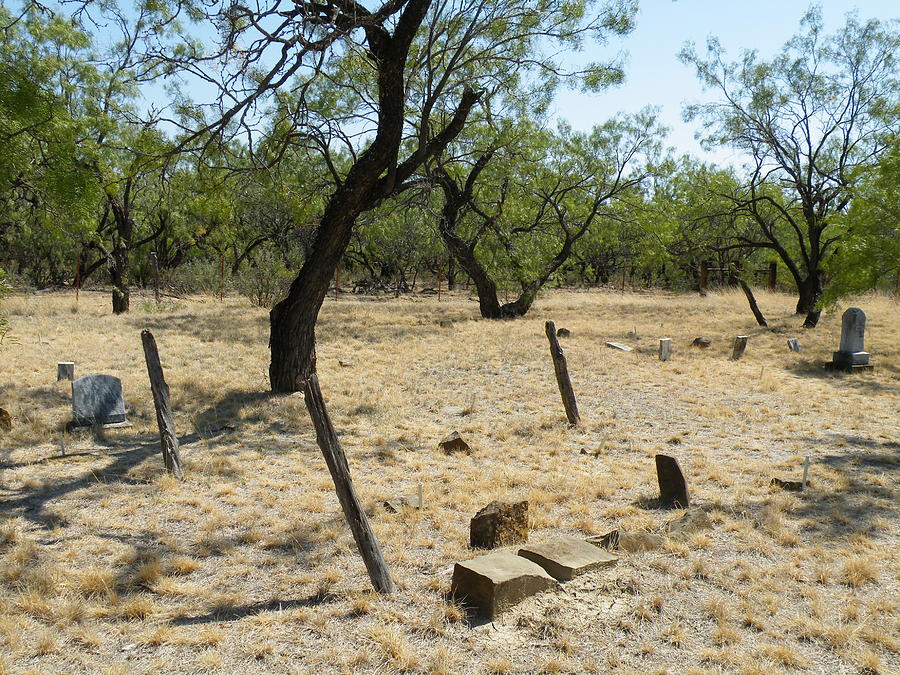 Callahan City Cemetery Unmarked Pioneer Graves
by
The GYPSY and Mad Hatter
Title
Callahan City Cemetery Unmarked Pioneer Graves
Artist
The GYPSY and Mad Hatter
Medium
Photograph - Color Photograph
Description
"Callahan City Cemetery: Unmarked Pioneer Graves" By: The GYPSY AKA; J.A. George

Callahan City Cemetery was established prior to the organization of Callahan County, Texas in 1877. Burial place of many Pioneers and Confederate Soldiers.

This cemetery is all that remains of the town of Callahan City, Texas which was the first county seat of Callahan County. When the county seat was moved to Belle Plaine, Texas in 1877 it marked the beginning of the end for Callahan City. The same fate befell Belle Plaine when the County seat later moved to Baird, Texas where it remains to this day.

This lonely and desolate cemetery stands tribute to how fleeting life on the frontier was for those brave enough to try and tame it.
Statistics
Viewed 210 Times - Last Visitor from Storm Lake, IA on 10/04/2022 at 9:33 AM